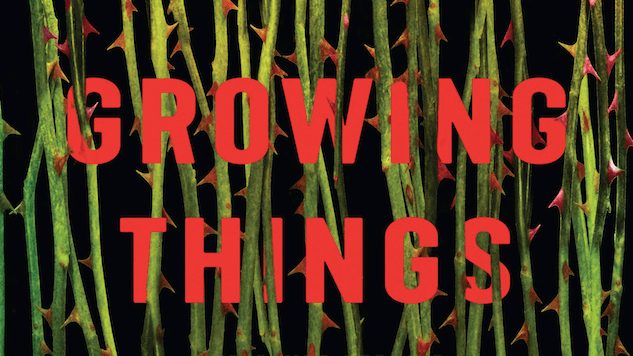 For book lovers, summer means lazy afternoons spent chilling with a good read. Stretching out with a print book and a cool beverage is a classic scenario, but we also recommend breezing through some of your summer reading on your headphones.
To that end, we've rounded up 10 of the most exciting audiobook titles released this month. Improvised musical memoirs, full-cast adventure stories, comedian-studded short story collections—whatever you're in the mood for, July's got an audiobook for you.
Editor's note: The audiobooks below are organized first by release date and then by run time.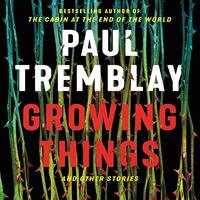 1. Growing Things and Other Stories by Paul Tremblay
Narrators: Sean Crisden, Graham Halstead, Cassandra Campbell, Sarah Naughton, Michael Crouch, Caitlin Kelly
Run time: 11 hours and 59 minutes
Release date: July 2nd
Audible | Libro.fm | Overdrive | Soundcloud
For people who like a good scare, Paul Tremblay's collection of short form psychological suspense and literary horror is ready to play. We're especially fond of short story collections in audio form, and Growing Things encapsulates all the reasons why. Featuring an A-list cast of narrators, allows the listener to settle deep into the bones of each story. And given that Termblay's motives are described as "compell[ing readers] to contemplate the darkness inside [their] own hearts and minds," the intimacy of listening to the tales is key to making this read POP.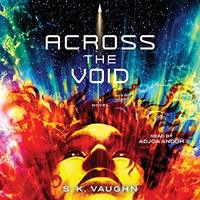 2. Across the Void by S.K. Vaughn
Narrator: Adjoa Andoh
Run time: 13 hours and 48 minutes
Release date: July 2nd
Audible | Libro.fm | Overdrive | Soundcloud
This deep space-set astronaut thriller is at the top of our summer reading queue, and Adjoa Andoh's—a favorite narrator here at Paste—involvement is icing on the audio adventure cake. With shocking twists and turns along the way, it's impossible to guess where Across the Void will end up as a narrative. But with Andoh and her signature collection of ace accents, tonal flourishes and pacing in charge of getting readers there, it's a thrilling ride!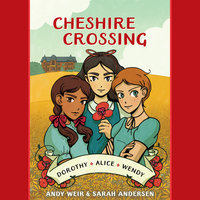 3. Cheshire Crossing by Andy Weir and with illustrations by Sarah Andersen
Narrators: Sophie Amoss (Alice), Brittany Pressley (Wendy), Kristen DiMercurio (Dorothy), Rebecca Soler (Miss Poole), Lisa Flanagan (Wicked Witch), James Monroe Iglehart (Captain Hook), Neil Hellegers (Rutherford/Smee), Sean Patrick Hopkins (Lem/Jack of Knaves), Peter Coleman (Peter Pan), Pete Bradbury (Narrator)
Run time: 1 hour and 38 minutes
Release date: July 9th
Audible | Libro.fm | Overdrive | Soundcloud
Graphic novels are the secret assassins of the audiobook world. When produced well, they can make it seem like the age of thrilling radio dramas is alive and well. Cheshire Crossing, the Alice-meets-Wendy-meets-Dorothy graphic novel written by The Martian's Andy Weir, is done well. Narrated with a hardboiled noir flourish by Pete Bradbury, it features some of the most versatile narrators around. Even an untrained ear will note in the Soundcloud clips that its use of mood music, sound effects and dramatic musical stings is balanced with precision. Plus, barely topping a cool hour and a half long, it's perfect for short family road trips or as the soundtrack to your next family pool day.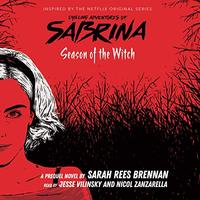 4. Season of the Witch (Chilling Adventures of Sabrina, Book 1) by Sara Rees Brennan
Narrators: Jesse Vilinsky, Nicol Zanzarella
Run time: 6 hours and 45 minutes
Release date: July 9th
Audible | Libro.fm | Overdrive | Soundcloud
Given the confusing disappointment we found Netflix's adaptation of Chilling Adventures of Sabrina to be, diving back into the world in novel form wasn't entirely appealing. But then we saw that witty Young Adult fantasy queen Sara Rees Brennan had been tapped to write this CAoS prequel, and that Jesse Vilnsky and Nicol Zanzarella had been brought in as dual narrators, and we were in. What can we say? Brennan's white-haired teen witch knows exactly which spells to cast on us.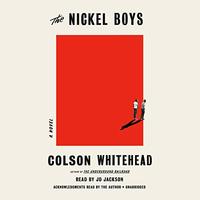 5. The Nickel Boys by Colson Whitehead
Narrators: JD Jackson, Colson Whitehead
Run time: 6 hours and 45 minutes
Release date: July 16th
Audible | Libro.fm | Overdrive | Soundcloud
You don't need this list to convince you to listen to Colson Whitehead's novel The Nickel Boys, but we'll recommend it again anyway. With the melodic grit of veteran narrator JD Jackson's voice behind the mic, this Jim Crow era story is poised to take on layers of nuance that aren't always possible to tease out of print. And with a story as necessary to the current American moment as that at the heart of The Nickel Boys, any extra nuance we can find is worth exploring.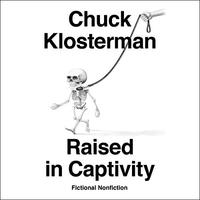 6. Raised in Captivity: Fictional Nonfiction by Chuck Klosterman
Narrators: Chuck Klosterman, James Urbaniak, Bill Wise, Eddie Huang, Jon Wurster, H. Jon Benjamin, Jon Dolan, Mike Birbiglia, Kurt Loder, John Hodgman, Sloane Crosley, Chris Gethard, Will Brill, Dennis Boutsikaris, Melissa Maerz, Jeremy Bobb, Scott Shepherd, Brent Musburger, Vincent Kartheiser
Run time: 7 hours and 11 minutes
Release date: July 16th
Audible | Libro.fm | Overdrive | Soundcloud
Aside from the disappointing fact that the audio cast of Chuck Klosterman's "ceaselessly inventive, hostile to corniness in all its forms" collection is so male and so white, Raised in Captivity is the ideal summer listen. As with any short story collection, the effect of the whole is as great as that of each of its constituent parts. But with 34 stories to choose from, you can make listening to each tale an adventure.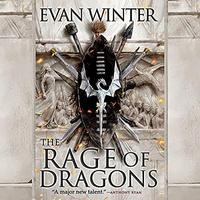 7. The Rage of Dragons (The Burning, Book 1) by Evan Winter
Narrator: Prentice Onayemi
Run time: 16 hours and 15 minutes
Release date: July 16
Audible | Libro.fm | Overdrive | Soundcloud
It's exciting to dive into a new swords-and-dragons fantasy series, and when said epic fantasy comes from a writer who draws from his Xhosa roots, that excitement grows multifold. Add in Prentice Onayemi's varied and valiant narratorial skills (and Winter's recent four-book deal with Orbit Books to complete the series), and you've got your epic listening schedule set for years.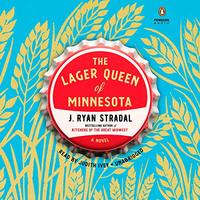 8. The Lager Queen of Minnesota by J. Ryan Stradal
Narrator: Judith Ivey
Run time: 11 hours and 12 minutes
Release date: July 23rd
Audible | Libro.fm | Overdrive | Soundcloud
J. Ryan Stradal's debut novel, Kitchens of the Great Midwest, is a captivating audiobook. That's thanks to the back-and-forth between two narrators at the edges of one character's story…as well as Stradal's incisive, deeply Minnesotan prose. So we're over the moon to see a new Minnesota-set Stradal book land this month, and Judith Ivey is up to the task of taking this multi-generational story on her frill-free narratorial shoulders. You'll want to crack open a Leine's, whip up some rhubarb bars and settle into this one.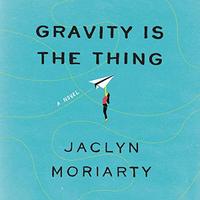 9. Gravity Is the Thing by Jaclyn Moriarty
Narrator: Aimee Horne
Run time: 12 hours and 20 minutes
Release date: July 23
Audible | Libro.fm | Overdrive | Soundcloud
Jaclyn Moriarty's A Corner of White sits in the top 20 of Paste's list of the best fantasy novels of the 21st century (so far), so you can imagine our excitement at seeing her take on the whimsies of the adult world. Gravity Is the Thing is set in Moriarty's native Australia, meaning that narrator Aimee Horne—sharp and warm in the Soundcloud clips—brings the world of mysteriously mailed manuscripts and missing brothers to life with an Australian accent, too. Jaclyn Moriarty, take our (simple, American) money!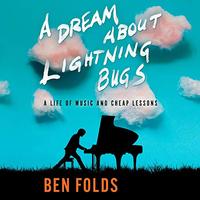 10. A Dream About Lightning Bugs: A Life of Music and Cheap Lessons by Ben Folds
Narrator: Ben Folds
Run time: 8 hours and 33 minutes
Release date: July 30th
Audible | Libro.fm | Overdrive | Soundcloud
Singer-songrwiter Ben Folds recorded the audiobook version of his memoir with a piano in-studio, improvising while telling stories about his songs. Incorporating original music is among the best things audiobooks can do to expand the reading experience, and with a musician as fun and thoughtful as Ben Folds behind that incorporation, A Dream About Lightning Bugs is a genuine delight.

BONUS: Wolverine: The Lost Trail by Ben Percy, directed by Brendan Baker and Chloe Prasinos
Narrators: Richard Armitage (Wolverine), Bill Irwin (Jason Wyngarde), Bill Heck (Remy LeBeau), Blair Brown (Bonnie Roach), Rachael Holmes (Maureen), Rodney Henry (Marcus Baptiste), Mugga (Ruby Baptiste)
Run time: About 30 minutes per episode
Release date: July 8th (Season Two is dropping one chapter per week through September 9th)
Not technically an audiobook, but also not totally a podcast, Wolverine: The Lost Trail follows the events of Marvel's breakout 2018 project, Wolverine: The Long Night. The series stars Richard Armitage as Logan, now returning to New Orleans in search of redemption. Boasting exquisite production and a stellar cast, this series is worthwhile for any lover of audiobooks, graphic novels, X-Men or Marvel to check out.

Looking for even more reading recommendations? Check out our lists of the best books and the best Young Adult novels of July.
---
Alexis Gunderson is a TV critic and audiobibliophile. She can be found @AlexisKG.