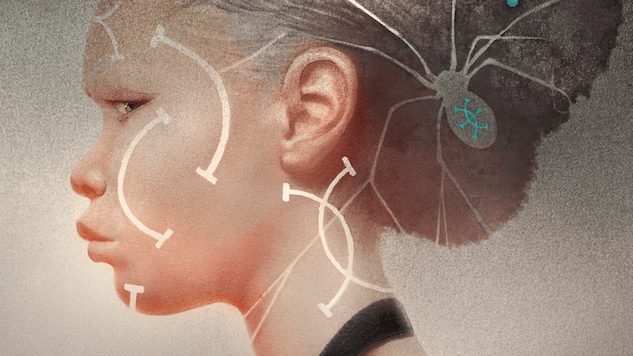 Our 2019 audiobook queue features an eclectic collection of entertaining titles, and we've found gems for every type of listener. From fantasy epics to history deep dives, there's something for everyone to love on this list. So grab your earbuds, sit back and enjoy our picks for the best audiobooks of the year (so far).
Editor's Note: The audiobooks below are organized by shortest to longest run time.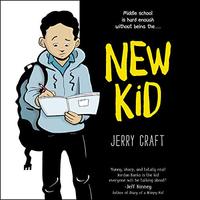 New Kid by Jerry Craft
Narrators: Jesus Del Orden, Nile Bullock, Robin Miles, Guy Lockard, Peyton Lusk, Rebecca Soler, Dan Bittner, Phoebe Strole, Marc Thompson, Miles Harvey, Ron Butler
Run time: 1 hour and 58 minutes
Audible | Libro.fm | Overdrive | Soundcloud
We've rarely been so charmed by a full-cast recording as we were in the first minute of this one. Graphic novels are notoriously difficult to translate to audio, but Jesus Del Orden gives a realistic performance that is heightened by a strong chorus of supporting actors and an equally strong layering of well-balanced sound effects. Add that to the fact that this recording comes in at just under two hours, and you'll want to move it to the top of your listening queue.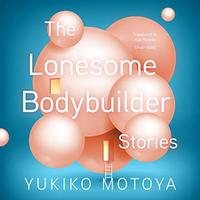 The Lonesome Bodybuilder (Stories) by Yukiko Motoya (translated by Asa Yoneda)
Narrators: Natalie Naudus, Brian Nishii, Erin Bennett, Paul Michael Garcia, Tanya Eby, Kate Mulligan
Run time: 5 hour and 9 minutes
Audible | Libro.fm | Overdrive
Where graphic novels present unique challenges when converting from print to audio, short story collections present unique benefits. Changing narrators from one story to the next gives the listener an even more tangible sense of delineation than they get in print, and the production team behind the audio adaptation of Yukiko Motoya's new collection, The Lonesome Bodybuilder, has done just that. Motoya's unsettling stories deliver a combination of internal revelation and external malaise, and the longest story, "An Exotic Marriage," is a particular standout with Natalie Naudus' breathless delivery.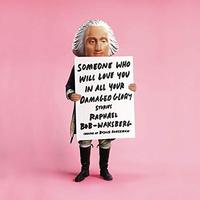 Someone Who Will Love You in All Your Damaged Glory (Stories) by Raphael Bob-Waksberg
Narrators: Raphael Bob-Waksberg, Baron Vaughn, James Urbaniak, Kimiko Glenn, Colman Domingo, Natalie Morales, Raúl Esparza, Will Brill, Stephanie Beatriz, Emma Galvin, Nicholas Gonzalez
Run time: 6 hours and 5 minutes
Audible | Libro.fm | Overdrive | Soundcloud
You know that feeling when you see a social media post so outside your frame of reference that you feel like you've slid into an alternate reality? That's what it's like listening to Someone Who Will Love You in All Your Damaged Glory, the new collection of short stories from BoJack Horseman creator Raphael Bob-Waksberg. Read by a real murderer's row of Paste TV faves, the collection starts at the top of an intergalactic stone god roller coaster and just never stops dropping. If you listen to just one of these stories, make it Raúl Esparza's performance of "Most Blessed and Auspicious Occasion," an audacious story that would collapse under its own surreal weight if Esparza let down his guard even once. Listen to this book!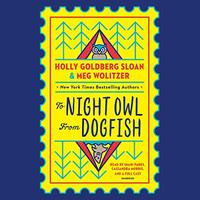 To Night Owl from Dogfish by Holly Goldberg Sloan and Meg Wolitzer
Narrators: Imani Parks, Cassandra Morris, full cast
Run time: 6 hours and 13 minutes
Audible | Libro.fm | Overdrive | Soundcloud
The threat of a wedding between their single dads brings two tween heroines together, and the story of their hard-won digital friendship ends with a surprising wedding as well. To say more would be to give too much away, but To Night Owl from Dogfish is the gay dad epistolary heir to The Parent Trap we all need. Add in the expertly produced performances in the full-cast audio version, anchored by Imani Parks and Cassandra Morris as protagonists Bett and Avery and accented by the dings, twinkles and typewriter clacks that signal the start of each new message sent between characters, and you've got your family's next audio escape.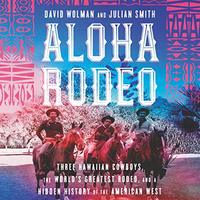 Aloha Rodeo: Three Hawaiian Cowboys, the World's Greatest Rodeo, and a Hidden History of the American West by David Wolman and Julian Smith
Narrator: Kaleo Griffith
Run time: 6 hours and 15 minutes
Audible | Libro.fm | Overdrive | Soundcloud
Aloha Rodeo is a brief book, but what it lacks in length it makes up for in specificity. It fills in several gaps of knowledge about American history that most readers likely had no idea existed: first, about Hawaii's unique cowboy legacy; second, about the capitalist cattle-drive history behind Wyoming's rodeo traditions; third, about how the two histories came together. In a vacuum, prolific thriller/self-help narrator Kaleo Griffith is an excellent fit for the material, his delivery measured and warm and his pronunciation of Hawaiian words precise. Knowing that Griffith is from Oahu and that he spent at least some of his teen years going to high school in Dallas, however, reveals how the audiobook format can expand on a book's themes and reading experience.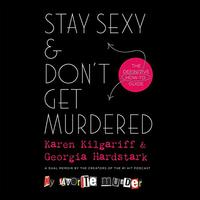 Stay Sexy & Don't Get Murdered: The Definitive How-To Guide by Karen Kilgariff and Georgia Hardstark
Narrators: Karen Kilgariff, Georgia Hardstark, Paul Giamatti
Run time: 6 hours and 30 minutes
Audible | Libro.fm | Overdrive | Soundcloud
The fact that Karen Kilgariff and Georgia Hardstark, co-hosts of the My Favorite Murder podcast, narrated their own audiobook is dead (forgive the pun) obvious. That they would ask Paul Giammati to pitch in is less obvious (at least to a non-Murderino with no context about his relationship with the podcast), but given how explosively popular the show is, it's not entirely inexplicable. This audiobook doesn't need any help from us to make its way into people's listening queues, but in case you want some confirmation of what you already know to be true: Kilgariff and Hardstark are personable narrators of their own lives, and they know and love their fans enough to pepper the audiobook with surprises.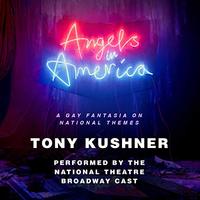 Angels in America: A Gay Fantasia on National Themes by Tony Kushner
Narrators: The National Theater Broadway Cast (Andrew Garfield, Nathan Lane, Susan Brown, Denise Gough, Beth Malone, James McArdle, Lee Pace, Nathan Stewart-Jarrett, Bobby Cannavale, Edie Falco)
Run time: 6 hours and 53 minutes
Audible | Libro.fm | Overdrive | Soundcloud
Whoever had the genius idea to turn the National Theater production of Angels in America into an audiobook deserves a raise. Where the Broadway production is inaccessible to most people and the six-hour HBO miniseries is either daunting or paywalled, an audiobook adaptation is eminently democratic. Featuring the Broadway cast, Angels in America is not simply a recording of the proceedings on the Broadway stage, but rather a unique take on the play developed with audiobook audiences in mind. All of the voice performances are exceptional, but the experience of having their voices beamed so directly into your brain adds a layer of intimacy to the story that couldn't be accessed in any other form.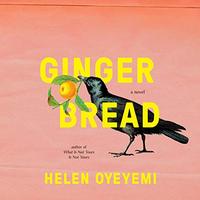 Gingerbread by Helen Oyeyemi
Narrator: Helen Oyeyemi
Run time: 7 hours and 28 minutes
Audible | Libro.fm | Overdrive | Soundcloud
We'll drop everything when given a chance to read Helen Oyeyemi's books, and her surreal writing translates to an even more entrancing oddness in audiobook form (the audio edition of her short story collection, What is Not Yours is Not Yours, is so compelling that it's the only audiobook we've ever finished and then immediately started over from the beginning). So it's no surprise that her newest work, an impossible-to-describe novel titled Gingerbread, is also spellbinding in audio form. Oyeyemi's choice to read the work herself complicates the listening experience in the best, most unsettling way—the smallness of her voice frustrating the heaviness at the story's heart. We can't promise you'll start this one over again the moment you finish listening, but with Oyeyemi weaving her signature magic in both word and voice, we can't promise you won't.
(Read Paste's full review of the book here.)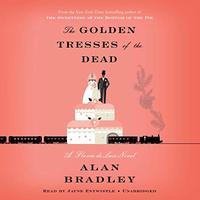 The Golden Tresses of the Dead (Flavia de Luce Mysteries, Book 10) by Alan Bradley
Narrator: Jayne Entwistle
Run time: 8 hours and 46 minutes
Audible | Libro.fm | Overdrive | Soundcloud
Jayne Entwistle's joyful take on teen sleuth Flavia de Luce will be at the top of any audiobook list we make, so it's no shock that The Golden Tresses of the Dead is on this one. But don't think either Flavia or Entwistle are here on laurels alone; after a few books transitioning Flavia from her father's wayward youngest daughter to an orphan taking charge of the de Luce estate and forming an official private detective business, The Golden Tresses of the Dead marks the start of a new phase in Flavia's life. You should start with Book 1 if you're going to hop aboard the Flavia train, but if you don't mind racing to catch up a bit with the domestic dramas of Flavia's family life, The Golden Tresses of the Dead is a great place to start listening to the series.
(Still not convinced? Here's why adults and kids should read/listen to the Flavia de Luce series.)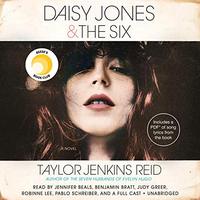 Daisy Jones & the Six by Taylor Jenkins Reid
Narrator: Jennifer Beals, Pablo Schreiber, Benjamin Bratt, Fred Berman, Ari Fliakos, Judy Greer, January LaVoy, Robinne Lee, Julia Whelan, Jonathan Davis, Henry Leyva, Oliver Wyman, Nancy Wu, P.J. Ochlan, Arthur Bishop, Holter Graham, Brendan Wayne, Pete Larkin, Alex Jenkins Reid, Robert Petkoff, Sara Arrington
Run time: 9 hours and 3 minutes
Audible (Reese's Book Club x Hello Sunshine March 2019 pick) | Libro.fm | Overdrive | Soundcloud
Daisy Jones & the Six, a fictional oral history of a fictional rock band, shines in audiobook form. All 21 performances in this full-cast production are propulsive and naturalistic, with Jennifer Beals and Pablo Schreiber as the standouts as head-butting rock stars Daisy Jones and Billy Dunne. But Benjamin Bratt as Billy's brother and Judy Greer as the Six's trailblazing keyboardist are also notable, as are Paste favorites January LaVoy and Julia Whelan. The one downside is that you'll wish the band's music existed in real life, but it's for the best that the audiobook producers didn't disappoint us with tracks that could never live up to Reid's descriptions.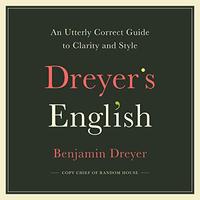 Dreyer's English: An Utterly Correct Guide to Clarity and Style by Benjamin Dreyer
Narrators: Benjamin Dreyer, Alison Fraser
Run time: 9 hours and 38 minutes
Audible | Libro.fm | Overdrive | Soundcloud
Trust us, you'll want to immediately download a copy of this audiobook about the nitty gritty of editing. As author-read narrations go, Benjamin Dreyer's is solid. When Alison Fraser's masterclasses in voice performance in each of the example sentences is added to mix, however, it becomes clear just how useful an audio version of the book is. Punctuation matters, because it facilitates communication. What better way to demonstrate that than by communicating, out loud, from the author's lips to the listener's ear? Having a print copy of this reference book on hand is still imperative, but as a piece of edifying entertainment, the audio alone is top notch.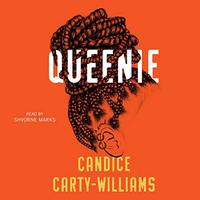 Queenie by Candice Carty-Williams
Narrator: Shvorne Marks
Run time: 9 hours and 49 minutes
Audible | Libro.fm | Overdrive | Soundcloud
Just a head's up: Candice Carty-Williams' Queenie opens with its titular Jamaican British heroine having "the world's least ergonomic dildo" inserted into her and "moved around like a joystick" before her doctor calls in multiple colleagues to come help search for the IUD coil the appointment was meant to find. With that in mind, the audio edition read with irresistible vigor by Shvorne Marks is a perfect listen for the summer of 2019. Mixing sexy rom-com drama with a meaningful exploration of what it is to be a young, black woman with anxiety issues and immigrant grandparents in Brexit-era Britain, Queenie asks a lot of Marks. But every challenge the book sets, Marks rises to (especially Queenie's mouthy BFF and stoic Jamaican granddad), making both Marks' and Carty-Williams voices that we can't wait to hear again in the future.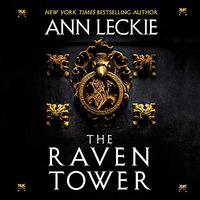 The Raven Tower by Ann Leckie
Narrator: Adjoa Andoh
Run time: 12 hours and 30 minutes
Audible | Libro.fm | Overdrive | Soundcloud
The Raven Tower, Anne Leckie's foray into fantasy, is as immersive and innovative as her sci-fi series, The Imperial Radch. Any fans ambivalent about crossing genre lines to follow Leckie into epic fantasy will be happy to know that narrator Adjoa Andoh has returned to read this new series as well. Andoh's performances are always rich and smooth, paced with careful precision to hypnotize you into audio zen. The choices she makes to embody each of the The Raven Tower's ungendered characters throughout are so right, you'll be shocked at how deeply she made you identify with their journies. There are many epic fantasies available in the world of audiobooks, but this is the one you should be picking up.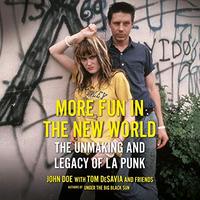 More Fun in the New World: The Unmaking and Legacy of L.A. Punk by John Doe and Tom Desavia
Narrators: John Doe, Tom Desavia, Dave Alvin, Allison Anders, Charlotte Caffey, Peter Case, Shepard Fairey, Norwood Fisher, Pleasant Gehman, Terry Graham, Sid Griffin, Jack Grisham, Tony Hawk, Chip Kinman, Maria McKee, Angelo Moore, W.T. Morgan, Chris Morris, Keith Morris, Mike Ness, Louie Peréz, Tim Robbins, Henry Rollins, Jane Wiedlin, Annette Zilinskas, and Billy Zoom
Run time: 12 hours and 35 minutes
Audible | Libro.fm | Overdrive | Soundcloud
Much like 2018's surprising Beastie Boys Book, John Doe and Tom Desavia's More Fun in the New World is an audio joy. The long-awaited follow-up to 2016's Under the Big Black Sun, whose own audio version won a Grammy for Best Spoken Word Album, More Fun in the New World not only features each chapter's punk rocker writer reading their own work, but often includes those same writers singing a capella versions of their old songs. Beyond these musical surprises, More Fun in the New World also includes a conversations with L.A. punk legends, including one between author John Doe and Black Flag singer Henry Rollins that lasts a full hour. Punk fans will love everything about this audiobook, but you don't have to be a punk to get something valuable out of listening.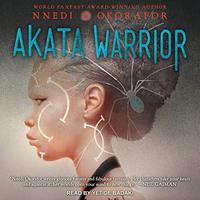 Akata Warrior (Akata Witch Series, Book 2) by Nnedi Okorafor
Narrator: Yetide Badaki
Run time: 12 hours and 42 minutes
Audible | Libro.fm | Overdrive
Fans of Nnedi Okorafor's Young Adult Nigerian fantasy series, which debuted in 2011 with Akata Witch and continued in 2017 with Akata Warrior, will love the audiobook adaptations. The audio version of Akata Warrior was released in January this year, and Nigerian narrator Yetide Badaki reprised her performance for this one. Badaki's ability to inhabit the wild characters in protagonist Sunny Nwazue's life—both magical and human, both American and Nigerian—is as melodic and absorbing as ever. If fantasy is your thing, Okorafor and Badaki are the team to beat.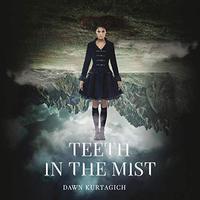 Teeth in the Mist by Dawn Kurtagich
Narrators: Marisa Calin, Polly Lee, Gemma Dawson, Allan Corduner, Steve West
Run time: 12 hours and 42 minutes
Audible | Libro.fm | Overdrive | Soundcloud
If you want a shiver-straight-out-of-your-skin experience with Dawn Kurtagich's new book, Teeth in the Mist, you've got to listen to it through headphones. A little bit historical mystery, a little bit dark magic, a little bit (okay, a lot) horror, Teeth in the Mist is such a spooky listen we're relieved the wimpiest among us (raises hand) can listen to it while lolling about on a bright summer day. With Paste favorites Allan Corduner and Steve West joining Polly Lee, Gemma Dawson and Marisa Calin in a fully immersive auditory experience, this audiobook has the potential to turn your hair white.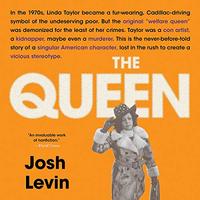 The Queen: The Forgotten Life Behind an American Myth by Josh Levin
Narrator: January LaVoy
Run time: 12 hours and 44 minutes
Audible | Libro.fm | Overdrive | Soundcloud
Whenever we find a cultural myth reframed by historical context, we jump on it. So we devoured Josh Levin's investigation into real 1970s con artist (and possible murderer) Linda Taylor, the woman behind the "welfare queen" nickname, whose audiobook boasts the amazing January LaVoy as narrator. Bringing her trademark warmth and range to the text, LaVoy makes this surprising tale come to life in all its thrilling, horrifying and enlightening glory. The Queen is more serious than easy listening, but between Levin's reporting and LaVoy's expert narration, it's more than worth a listen.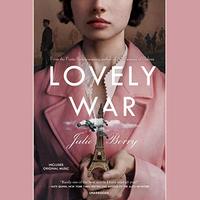 Lovely War by Julie Berry
Narrators: Jayne Entwistle, Allan Corduner, Julie Berry
Run time: 12 hours and 56 minutes
Audible | Libro.fm | Overdrive | Soundcloud
Even the greatest book will fade from memory once you've moved on to other titles, but Julie Berry's Printz-winning The Passion of Dolssa—especially as read by Jayne Entwistle, Allan Corduner, Julie Berry and Fiona Hardingham—is one of the few that we're certain will never leave us. So imagine our delirium when we saw that Berry's newest project, Lovely War, which follows four lovers across America and Europe whose WWI/WWII-era lives intertwine with the gods of Olympus, is also narrated by Jayne Entwistle, Allan Corduner and Berry, herself. Add that to this production's original music (sampled in the Soundcloud clip linked above), and this
audiobook is a must-listen.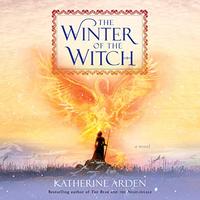 The Winter of the Witch (Winternight Trilogy, Book 3) by Katherine Arden
Narrator: Kathleen Gati
Run time: 14 hours
Audible | Libro.fm | Overdrive | Soundcloud
If Slavic folklore or the history of the Rus' people in the Middle Ages is your vibe, Katherine Arden's Winternight trilogy is for you. Kathleen Gati's warm and subtly accented narration of Vasilisa Petrovna's journey to independence has been luminous since the very beginning. But it wasn't until the final book of the trilogy, The Winter of the Witch, came out that Vasilisa was ready to take on the entirety of Gati's narrative power. Featuring Rus nobles, witches, frost gods, magical horse and magical mushrooms, The Winter of the Witch is Gati at her best. Her engaged reading, sprinkled throughout with clear and accurate Russian dialogue and accents, brings the Russian soul at the heart of Arden's series into full bloom.

Looking for more reading recommendations? Check out our lists of the best novels, best nonfiction books, best Young Adult novels and best book covers of 2019 so far.
---
Alexis Gunderson is a TV critic and audiobibliophile. She can be found @AlexisKG.