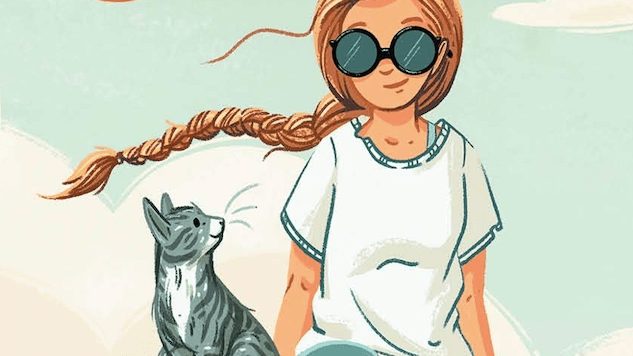 This year has already gifted us with captivating books ranging from romantic comedies to psychological thrillers to historical commentaries. Only you can determine what path you'll take through the literary bounty of early 2019, but we've found 19 must-listen titles if audiobooks are your format of choice.
Including releases from January and February, this list has something for everyone. And while the titles vary by genre, reading level and run time, they all promise something greater in the audio experience that would be missed by reading the print version alone.
Okay, enough from us. Go listen!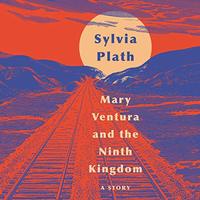 Mary Ventura and the Ninth Kingdom: A Story by Sylvia Plath
Narrator: Orlagh Cassidy
Run time: 43 minutes
Audible | Libro.fm | Overdrive
Haunting in just the first few minutes of the clip above, Orlagh Cassidy's reading of this newly discovered short story from Sylvia Plath's Smith College days—a "strange, dark tale of female agency," the synopsis says—is almost eerie in its utter normalcy. Who is Mary Ventura? What kind of allegory is her journey to the Ninth Kingdom meant to be? We don't know, but we are more than ready to set aside a mere 43 minutes to find out!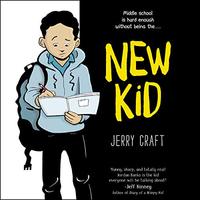 New Kid by Jerry Craft
Narrators: Jesus Del Orden, Nile Bullock, Robin Miles, Guy Lockard, Peyton Lusk, Rebecca Soler, Dan Bittner, Phoebe Strole, Marc Thompson
Run time: 1 hour and 59 minutes
Audible | Libro.fm | Overdrive
We've rarely been so charmed by a full-cast recording as we were in the first minute of this one. Graphic novels are notoriously difficult to translate to audio, but Jesus Del Orden gives a realistic performance that is heightened by a strong chorus of supporting actors and an equally strong layering of well-balanced sound effects. Add that to the fact that this recording comes in at just under two hours, and you'll want to move it to the top of your listening queue.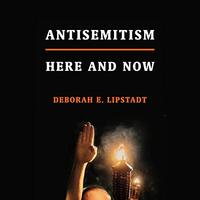 Antisemitism: Here and Now by Deborah E. Lipstadt
Narrators: Ellen Archer, Paul Boehmer, Phoebe Strole
Run time: 7 hours and 37 minutes
Audible | Libro.fm | Overdrive
A carefully constructed cultural analysis of "the hate that will not die" is not light listening, but in 2019, following a decade of rising anti-Semitic rhetoric and violence against Jews in both America and Europe, it's necessary listening. Academic historian Deborah E. Lipstadt organizes her analysis of the subject into an epistolary conversation between herself and two imaginary interlocutors—one a young female student, the other an older male colleague—which beautifully translates into audio. In just the first five minutes of the book (sampled above), you can hear how three distinct voices bringing the conversation to life makes the exchange more dynamic than it might be when read silently on the page. We can't wait to hear more.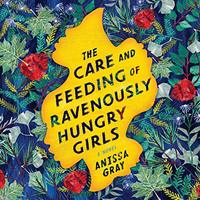 The Care and Feeding of Ravenously Hungry Girls by Anissa Gray
Narrators: January LaVoy, Adenrele Ojo, Bahni Turpin, Dominic Hoffman
Run time: 8 hours
Audible | Libro.fm | Overdrive
The mighty trio of January LaVoy, Adenrele Ojo and Bahni Turpin are reunited for The Care and Feeding of Ravenously Hungry Girls, joined this time by Dominic Hoffman. Pitched as a cross between The Mothers and An American Marriage, this debut novel about how "the relationships that sustain you can also be the ones that consume you" promises a riveting tale.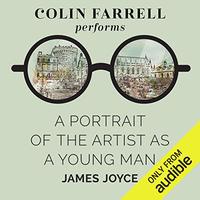 A Portrait of the Artist as a Young Man by James Joyce
Narrator: Colin Farrell
Run time: 8 hours and 17 minutes
Audible (Exclusive)
Consider this new addition to Audible's growing collection of Audible Exclusive celebrity-read classics your next "catch up on all the books you skipped in high school" read. And with Colin Farrell lending his native Irish brogue to James Joyce's stream-of-consciousness masterwork, it won't even begin to resemble homework. As a compelling bonus to "Colin Farrell reading to you for eight hours" (not that you need one), Farrell notes in a behind-the-scenes video that he found the experience of reading out loud to be a more profound experience than he thought it would be, almost like an "incantation." What better time to opt for audio over print than when the narrator himself found the reading experience transcendent?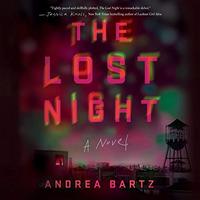 The Lost Night by Andrea Bartz
Narrators: Kristen Sieh and a full cast
Run time: 9 hours
Audible | Libro.fm | Overdrive
With her narration of An Absolutely Remarkable Thing, one of Paste's best audiobooks of 2018, Kristen Sieh became one of our automatic listens. Her voice melds with Lindsay, the personal-demon-confronting protagonist of Andrea Bartz's The Lost Night, and is bolstered by a full cast. It's thriller season, and this one should be on your listening list.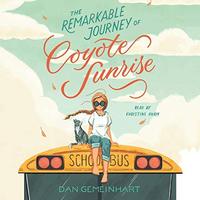 The Remarkable Journey of Coyote Sunrise by Dan Gemeinhart
Narrator: Khristine Hvam
Run time: 9 hours and 12 minutes
Audible | Libro.fm | Overdrive
If Katherine Applegate says a book "just plain makes you want to hug the world," you know there's magic there. And if you have narrator Khristine Hvam delivering a warm, slightly twangy performance as said book's travel-worn protagonist, then that's a listening experience not to be missed. This is true for Dan Gemeinhart's new Middle Grade road trip book, The Remarkable Journey of Coyote Sunrise, which traces the story of a girl and her widower dad years after a car crash kills her mom and two sisters. If that sounds grim, remember that you'll plain want to hug the world in the end.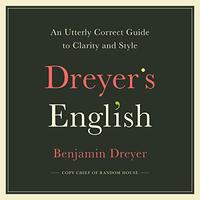 Dreyer's English by Benjamin Dreyer
Narrators: Benjamin Dreyer, with frequent assists from Alison Fraser
Run time: 9 hours and 38 minutes
Audible | Libro.fm | Overdrive
Trust us, you'll want to immediately download a copy of this audiobook about the nitty gritty of editing. As author-read narrations go, Benjamin Dreyer's is solid. When Alison Fraser's masterclasses in voice performance in each of the example sentences is added to mix, however, it becomes clear just how useful an audio version of the book is. Punctuation matters, because it facilitates communication. What better way to demonstrate that than by communicating, out loud, from the author's lips to the listener's ear?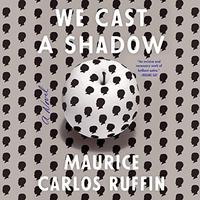 We Cast a Shadow by Maurice Carlos Ruffin
Narrator: Dion Graham
Run time: 9 hours and 42 minutes
Audible | Libro.fm | Overdrive
One of 2019's most anticipated novels, We Cast a Shadow—at once "a keen satire of surviving racism in America and a profoundly moving family story" that follows a biracial boy who has the option to undergo a complete demelanization procedure—happens to be performed by Paste favorite Dion Graham (Dear Martin, American War, all of Dave Eggers' books). With comparisons to both The Sellout and Get Out, this book is a conversation-starter; with Graham's performance on your side, you'll feel ready to jump in.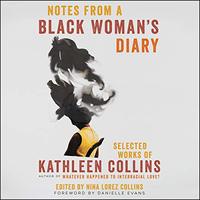 Notes from a Black Woman's Diary: Selected Works of Kathleen Collins by Kathleen Collins
Narrators: Nina Collins, January LaVoy, Robin Miles, Bahni Turpin, Adenrele Ojo, Mari Mari
Run time: 10 hours and 3 minutes
Audible | Libro.fm | Overdrive
Nina Collins and Mari Mari are new to our listening queue, but when they're in the company of January LaVoy, Robin Miles, Bahni Turpin and Adenrele Ojo reading posthumously published writing from Whatever Happened to Interracial Love?'s Kathleen Collins, we know to be excited. Spanning genres "to reveal the breadth and depth of the late author's talent," this collection includes short stories as well as pieces for screen and stage—the latter beautifully interpreted for audio by such a formidable clutch of narrators.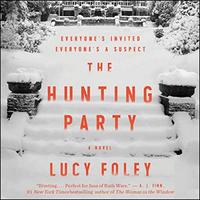 The Hunting Party by Lucy Foley
Narrators: Gary Furlong, Elle Newlands, Morag Sims, Imogen Church, Moira Quirk
Run time: 10 hours and 8 minutes
Audible | Libro.fm | Overdrive
A second entry in the category of "taut psychological thrillers featuring sleuthing female protagonists," The Hunting Party is a multi-perspective book about a group whose vacation I ruined by murder. Each of the narrators cast for this audiobook has not only a distinct timbre, but also a distinct accent, which should make differentiating between sections easy from the start. (The fact that they're all non-American accents is an extra bonus.) Were the holidays looming, we might hesitate to recommend a book about being trapped with a murderer. But with both Christmas and New Year's safely behind us, dipping into someone else's holiday nightmare sounds entertaining.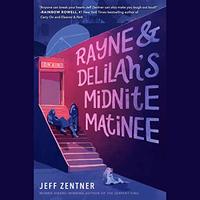 Rayne & Delilah's Midnite Matinee by Jeff Zentner
Narrators: Sophie Amoss, Phoebe Strole
Run time: 10 hours and 20 minutes
Audible | Libro.fm | Overdrive
Nothing is sweeter than falling headphones-first into this novel about two high school seniors who host a campy creature-feature show called Midnite Matinee on the local cable station. Jeff Zentner's Rayne & Delilah's Midnite Matinee is perfect for the audio experience, especially with Sophie Amoss and Phoebe Strole on hand to bring Delia and Josie to life. This is a novel definitely want to experience in audio.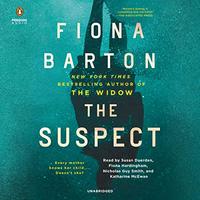 The Suspect by Fiona Barton
Narrators: Susan Duerden, Fiona Hardingham, Nicholas Guy Smith, Katharine McEwan
Run time: 11 hours and 32 minutes
Audible | Libro.fm | Overdrive
True crime and psychological thrillers are always in style, but the winter months particularly beg to be filled with stories featuring female protagonists sleuthing their way into jeopardy. Fiona Barton's The Suspect, a new novel of "twisting psychological suspense about every parent's worst nightmare, [as] two 18-year-old girls go missing in Thailand," is just the first of several similar books to be coming out this winter. With a solid cast of narrators doing the reading, however—including Paste favorite Fiona Hardingham—it rises above the rest of its fellows as a standout audio experience.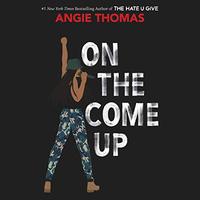 On the Come Up by Angie Thomas
Narrator: Bahni Turpin
Run time: 11 hours and 44 minutes
Audible | Libro.fm | Overdrive
Angie Thomas' follow-up to the explosively popular The Hate U Give (with 100+ weeks on the New York Times bestseller list) hardly needs any introduction to earn a spot in your 2019 audiobook queue—especially when A+ narrator Bahni Turpin has returned for a repeat performance. But just in case you've been living under a rock and need a nudge from us: On the Come Up is a must-listen, and Bahni Turpin's reading is fantastic.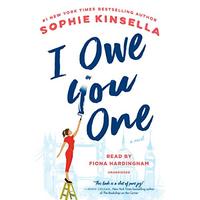 I Owe You One by Sophie Kinsella
Narrator: Fiona Hardingham
Run time: 12 hours and 22 minutes
Audible | Libro.fm | Overdrive
The newest contemporary rom-com from Sophie Kinsella is read as charmingly as ever by her regular narrator (and our always beloved) Fiona Hardingham. That's all you convincing you should need to listen to this delightful novel. Between Kinsella's wit and Hardingham's warm, wry performance, this is guaranteed to be a fun listen.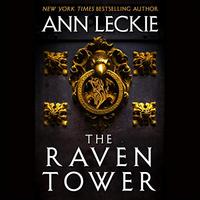 The Raven Tower by Anne Leckie
Narrator: Adjoa Andoh
Run time: 12 hours and 30 minutes
Audible | Libro.fm | Overdrive
The Raven Tower, Anne Leckie's foray into fantasy, is as immersive and innovative as her sci-fi series, The Imperial Radch. Any fans ambivalent about crossing genre lines to follow Leckie into epic fantasy will be happy to know that narrator Adjoa Andoh has returned to read this new series, as well. Andoh's performances are always rich and smooth, paced with careful precision to hypnotize you into audio zen. There are many epic fantasies available in the world of audiobooks, but this is the one you should be picking up.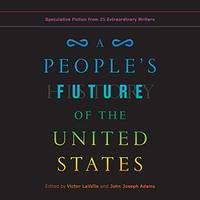 A People's Future of the United States: Speculative Fiction from 25 Extraordinary Writers edited by Victor LaValle and John Joseph Adams
Narrators: Vikas Adam, Paul Boehmer, N'Jameh Camara, William DeMerrit, Darrell Dennis, Kyla Garcia, Victor LaValle, Dani Martineck, Soneela Nankani, Adenrele Ojo, Prentice Onayemi, Roxana Ortega, Nancy Wu
Run time: 15 hours and 1 minute
Audible | Libro.fm | Overdrive
Asking for "narratives that would challenge oppressive American myths, release us from the chokehold of our history, and give us new futures to believe in," editors Victor LaValle and John Joseph Adams collected 25 stories looking at America's future in the same tradition as Howard Zinn utilized underexamined historical texts to look at America's past. Read by 13 engaging narrators working together in different configurations, this collection is especially arresting in audio format.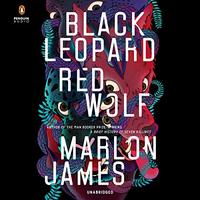 Black Leopard, Red Wolf by Marlon James
Narrator: Dion Graham
Run time: 24 hours and 2 minutes
Audible | Libro.fm | Overdrive
Another of 2019's most anticipated titles, Black Leopard, Red Wolf is also performed by Dion Graham. The first installment in the Dark Star Trilogy from Man Booker Prize-winning author Marlon James (A Brief History of Seven Killings), this novel delivers not only a sweeping cast of characters through which Graham can flex his narratorial muscles but also a host of fascinating creatures finding their voices during the 24-hour playing time.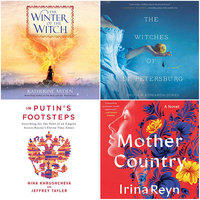 Four takes on Russia narrated by Kathleen Gati:
The Winter of the Witch by Katherine Arden
The Witches of St. Petersburg by Imogen Edwards-Jones
In Putin's Footsteps: Searching for the Soul of an Empire Across Russia's Eleven Time Zones by Nina Khrushcheva and Jeffrey Tayler
Mother Country by Irina Reyn
Audible | Libro.fm | Overdrive
Kathleen Gati's warm narration of Katherine Arden's Winternight trilogy has been luminous since the beginning, and we'd have been happy to make the final book in that trilogy, The Winter of the Witch, her entry on this list. Through some twist of Slavic fate, however, Gati had not one but four new recordings of books set in or about Russia released in January and February; it seems only right to highlight them all at once. If Slavic folklore or the history of the Rus' people in the Middle Ages is your vibe, The Winter of the Witch is for you. If you still want tsars and witches, but prefer your history moved up a few centuries, The Witches of St. Petersburg is the performance you'll want to hear. If modern culture and international politics interests your Slavophilic heart, In Putin's Footsteps (nonfiction) or Mother Country (fiction) are likely to satisfy. Whichever you pick, you can be certain that Gati's engaged reading, sprinkled throughout with clear and accurate Russian dialogue and accents, will bring the Russian soul at the heart of each book into bloom.
---
Alexis Gunderson is a TV critic and audiobibliophile. She can be found @AlexisKG.