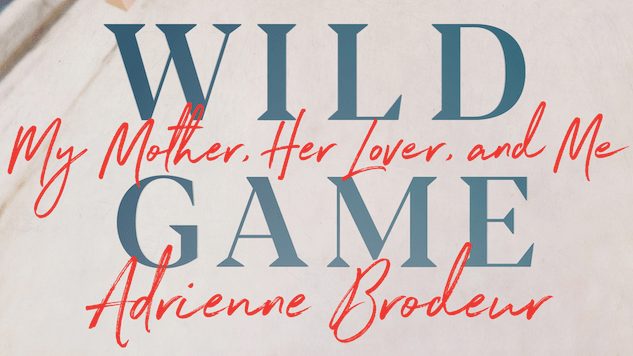 What happens when hiding a mother's affair becomes a daughter's responsibility? In her new memoir Wild Game: My Mother, Her Lover, and Me, Adrienne Brodeur writes about how she became a co-conspirator in her mother's deception.
When she was 14 years old, Brodeur was woken up by her mother, Malabar, in the middle of the night. Ben, Brodeur's stepfather's best friend, had kissed Malabar, and the woman was ecstatic to share the news. But she also needed something from her daughter; Brodeur had to help Malabar hide her affair with Ben, who was also married. Brodeur agreed, launching an almost decade-long deception that unraveled on the eve of her own wedding to Ben's son.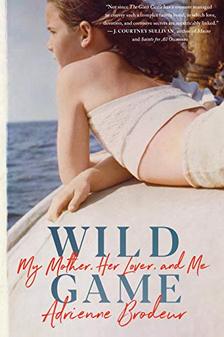 Brodeur writes Malabar as intoxicatingly charismatic and narcissistic; she's beautiful, gifted in the kitchen, and uses the warmth of her attention as a weapon when she pleases. And Brodeur, her only daughter, desperately desired that attention. But in order to stay in her mother's graces, Brodeur had to lie constantly, which took a physical and emotional toll on her. She struggled to connect with her peers, developed an ulcer in high school, and sublimated her own personality to better serve her mother's whims. Malabar didn't notice; she was too busy fixating on Ben.
Wild Game mainly focuses on Brodeur's high school years, when she was most central to her mother's affair. When Brodeur went on a gap year trip before college, her lack of proximity provided some space, if not clarity. So did her college years and her eventual move to San Diego to be with Ben's son—a relationship that cannot be understood as separate from her mother's desire to be married to Ben. After the affair was revealed, Brodeur fell into a depression before finally creating boundaries with her mother.
Brodeur's prose is engaging, and it's easy to get swept up in the beginning of the book. But the pacing is uneven, and the story loses depth when the focus shifts to Brodeur's adult struggles to distance herself from her mother's affair. The narrative jumps years in the space of a few pages, and the relationship between Brodeur and Malabar flashes between volatility and detente with jarring rapidity. There are revealing moments, highlighting her mother's capacity for cruelty and Ben's own narcissism, that aren't explored as deeply as they could be. It's a missed opportunity, given the strength of the book's foundation.
This mother-daughter story is complicated, messy, and stranger than fiction. Although engrossing, Wild Game leaves the reader wishing for something more.
---
Bridey Heing is a freelance writer based in Washington, DC. More of her work can be found here.