9 Things You Have to Do in Kolkata, the City of Joy
Photos from Unsplash except where noted.
Travel
Lists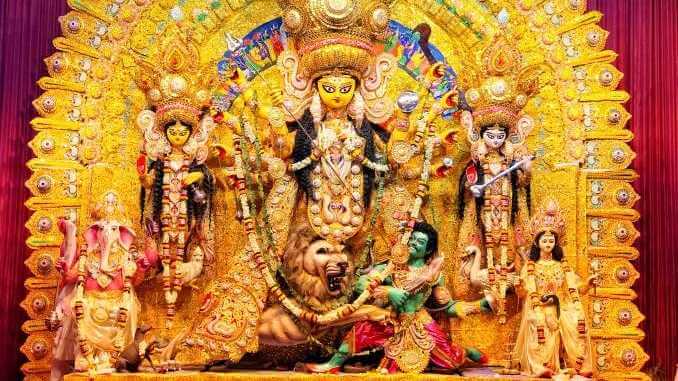 Traveling to India is the experience of a lifetime. The temples of Varanasi, the mountains of Kashmir, and the verdant landscapes of Kerala are famous worldwide for their irreplicable beauty. But one city lies off most travelers' radars, tucked away in the far east of the country. This city was once the crown jewel of the British empire, but what makes it even more fascinating is its history of nurturing new ways of thinking, whether in the arts or in revolution. Full of romanticism, poetry, history, tragedy, and possibility, the historical city of Kolkata in West Bengal is worth a stop as you travel through India. And once you're there, here are nine things you simply must do in the City of Joy.
Learn About British Rule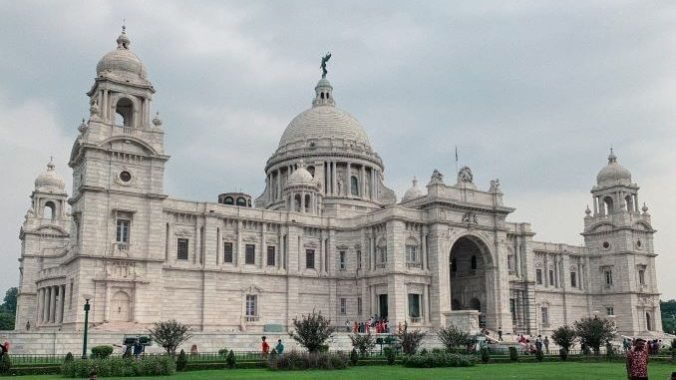 Before the British colonized India, Kolkata was more of a village than the city that lay near the Bay of Bengal. Along with changing the city's name to Calcutta, the British built grand government buildings, cathedrals, and forts. Despite the cruelty and lasting damage of the British empire, its presence is key to Kolkata's story, and it's worth exploring the structures the British left behind.
The Victoria Memorial was dedicated to Queen Victoria, who was the empress of India despite never setting foot on the land. Its marble pillars and grand rotunda now host several paintings and exhibitions, including the second largest oil painting in the world. Free tours are offered in English every day at 11 a.m., 1 p.m., and 3 p.m. St. Paul's Cathedral is another remnant of the British Raj with its Gothic spires standing out amongst the surrounding buildings. If digging through dusty documents from the colonial era is your idea of fun, the Asiatic Society is a treasure trove of primary sources about Indian history organized by the British. Remember as you explore these structures that the people who built them were responsible for much suffering: they engineered a famine that killed millions of Bengalis and divided the country, spurring horrific communal violence and the largest mass migration in modern history. Indians wouldn't stand for this apartheid and cruelty, and that's where the revolutionaries came in.
---
Step into India's Independence Movement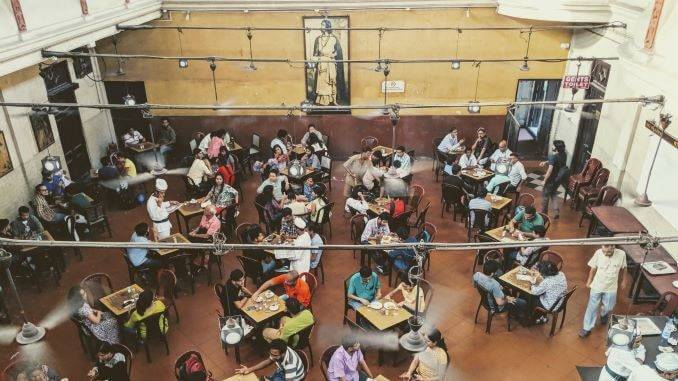 Bengal is known throughout India for its intellectualism and radical ideas. In Kolkata, the thirst for independence spread and Bengali revolutionaries began to devise plans to expel their colonizers. Many of these meetings happened secretly, but some took place in public spaces. The most famous locale is Coffee House, a large smoke filled worker-owned café where Bengalis will gather to sip a drink and talk about everything under the sun for hours on end. Coffee House became so famous that it even has a song written about it. After people watching inside, step out onto College Street, an avenue lined with hundreds of book stalls. These small shops used to sell Bengali literature and philosophy, but those great works have since been largely replaced by standardized test prep manuals. Still, it's a sight worth seeing. Perhaps you will find a book by Rabindranath Tagore, the legendary Bengali poet, writer, and social reformer who won a Nobel Prize in 1913. Tagore created a university a couple hours outside of Kolkata called Santiniketan. There, he advocated for a model of education that embraced Bengali thought and culture, in contrast to the British system schools that were becoming the norm. Santiniketan is calm, quiet, and worth a trip if you're interested in the history of Bengal.
---
Witness Hinduism in Practice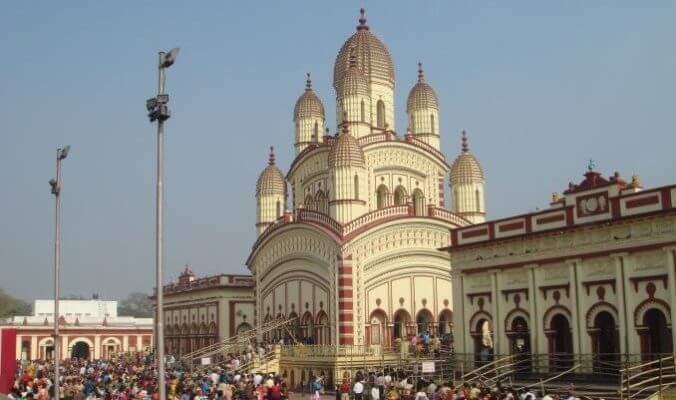 Since before British rule, religion has been central to the lives of most Bengalis. Hinduism is the religion most commonly practiced in West Bengal today, and there are several holy sites in and around Kolkata where the hustle and chaos omnipresent in the city dissolve into a spiritual quietude.
Dakshineswar Kali Temple stands on the banks of the Hooghly River. Here, devotees come to worship Kali, who in Hindu mythology destroys evil in order to protect the innocent. You can wait in line (the length depends on the day) for darshan with the statue of Kali before watching the sunset by the water. There is also Belur Math, a peaceful abode with temples dedicated to prominent Bengali religious reformers constructed on the banks of the holy river Ganga.
---
Find Compassion Amongst the Chaos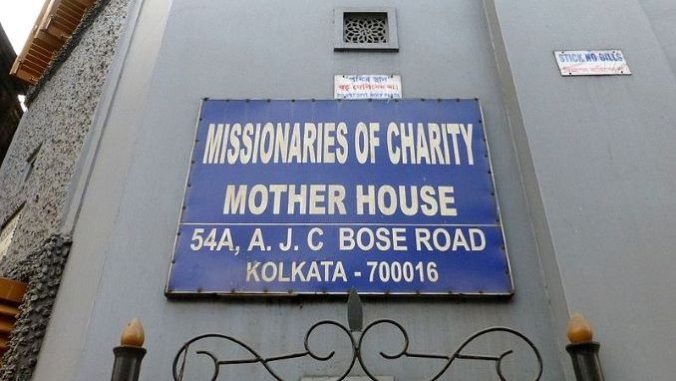 Photo by Hiroki Ogawa, used under Creative Commons License
Kolkata is a city with a history of need. The widespread poverty has been noted and acted upon by Bengali reformers for centuries. Working with them was Mother Teresa, who arrived in Kolkata in 1929 to dedicate herself to helping those in need. Today, you can visit Mother House, where Mother Teresa lived as she built several organizations to serve children, the elderly, and other groups in need. To learn more about Mother Teresa's work and see its modern form, contact the Kolkata Missionaries of Charity Sisters. If you do visit their centers, be respectful of everyone you meet and be mindful of taking and sharing photos.
In 1947, while Mother Teresa was in the midst of her charity work, the British split up the country and sent Muslims to East Pakistan (now Bangladesh) and Hindus to India. Kolkata welcomed a deluge of refugees, many of who had arrived after witnessing traumatic violence. Despite the sudden overpopulation of the city, leaders welcomed the refugees and developed a new neighborhood on top of marshland so that they would have places to live. That area is now called Salt Lake, and the quiet blocks are perfect for strolling around and reflecting on the tragic yet hopeful history that led to their existence.
---
Seek Out Kolkata's Cosmopolitan Side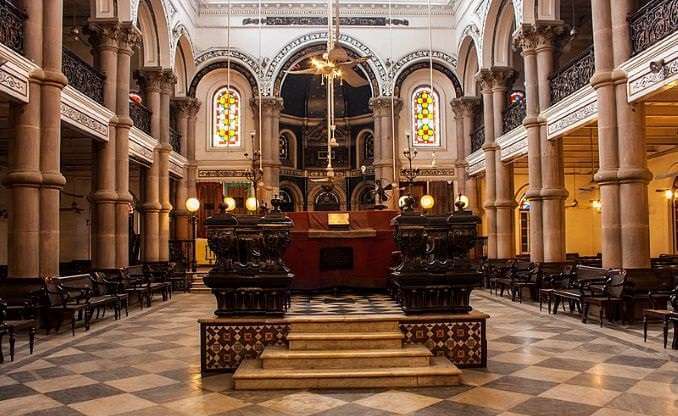 Photo by Indrajit Das, under Creative Commons license
Bengalis and the British aren't the only ones who have made this city home. Over the centuries, other groups from all over the world have arrived and settled in the welcoming neighborhoods of Kolkata. For example, Chinese migration in the 1800s due to business opportunities as well as forced migration while enslaved by the Portuguese led to a lasting presence and influence of Chinese communities in Kolkata. Neighborhoods like Tiretti Bazaar and Tangra are known as the Chinatown of Kolkata. They boast beautiful temples and mouth watering fusion Chinese-Indian food. Around the time of World War II, Kolkata also welcomed a thriving Jewish community, some of whom had migrated over the centuries due to business opportunities and others who were fleeing Nazi persecution. Although the community has dispersed to other parts of the world, people in Kolkata can still visit the Magen David synagogue or sample the famous pastries at the 120 year old Nahoum's Bakery to appreciate the legacy of the Jewish community.
---
Stuff Yourself with Street Food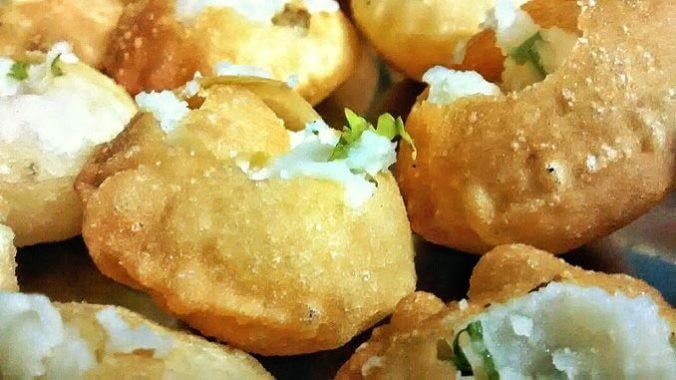 Photo by Saurabhdas under Creative Commons license
Speaking of food, there is an abundance of incredible food on the streets of Kolkata. Before launching into the feast, remember that freshly cooked hot food is less likely to cause sickness, and unfiltered water is often the main source of it. For breakfast, find a stall selling freshly puffed luchi, aloo dum, and perhaps a cheeky jalebi. Grab a quick and delicious lunch at Kusum Rolls on Park Street, though you may have to fight a crowd to place your order. As a snack, it's an imperative to try the phuchka, which are crunchy shells filled with potato, spices, tamarind sauce, and sometimes yogurt. For dinner, choose between plates of daal and dosas before satisfying your sweet tooth with mishti at one of the hundreds of sweet shops in Kolkata. Balaram Mullick is particularly good, and if you want to try classic Bengali sweets, consider the sandesh or mishti doi. There is no lack of food, and any Bengali will urge you to keep eating until you physically can't take another bite (it's a cultural love language).
---
Get Around in Classic Transportation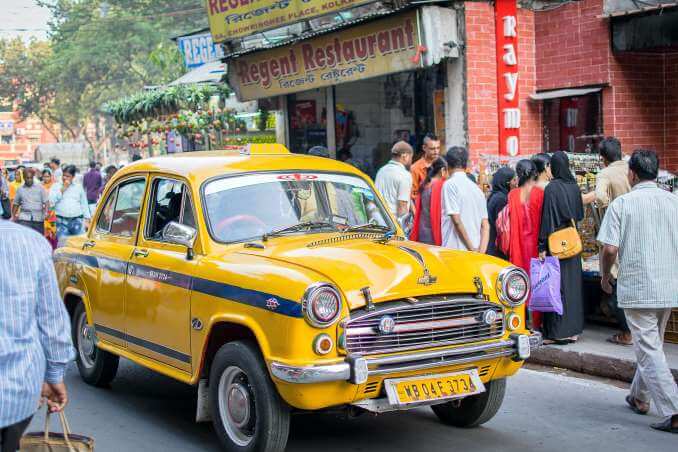 Like most cities, Kolkata is filled with cars. However, there are some ways to get around that, no matter the destination, are adventures in themselves. As Uber takes over, drivers of the yellow Ambassador taxis are losing business and will often give you a good rate for a ride in their vintage cars with hand painted lettering. Riding in these cabs can make you feel like you're in an old film. To continue living in the past, hop onto the tram. Although its operation is somewhat sporadic, the tram is a great way to get around the city as it cruises along its rails embedded in the busy roads. Finally, Kolkata still has a number of hand pulled rickshaws. The arguments about the unethical nature of having someone pull you around have weight, but it is ultimately up to you whether you'd like to experience this somewhat archaic mode of transportation and help support a rickshaw walla financially while you get around the city.
---
Fall in Love with Textiles and Housewares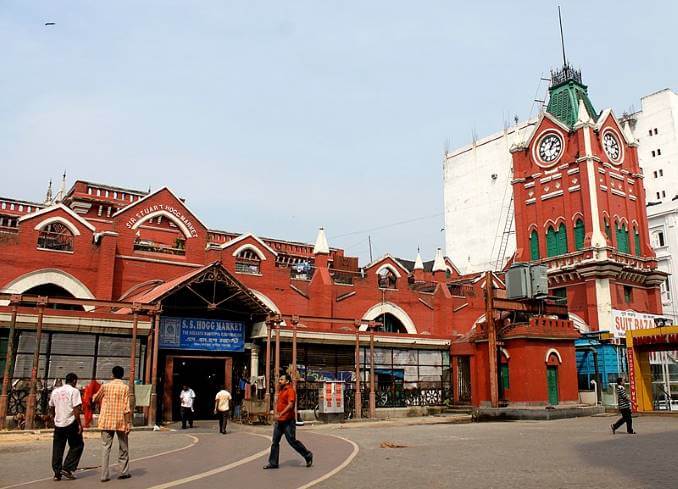 Photo in public domain
Just like it has no shortage in its variety of food, Kolkata has no shortage of places to shop. For a more high end experience or just window shopping, Park Street has fancier stores that display blinged out lehengas and richly colored saris. New Market is a maze of over 2,000 stalls, most of which are under one roof, where you can find anything from salwars to fresh fruit. Bargaining is the status quo here, so be prepared to haggle. For sophisticated Indian style housewares, skincare, and clothing, Fabindia is organized with a significant selection of colors and patterns. The government emporiums sell goods from each Indian state at very affordable prices, and purchasing from these shops helps support local artisans who are keeping their craft alive.
---
Savor Hints of Nature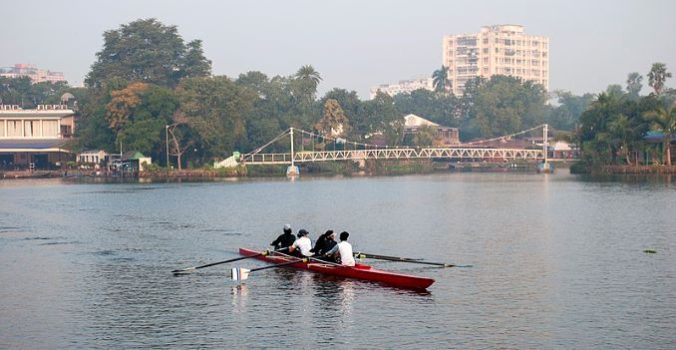 Photo by Rangan Datta, used under Creative Commons license
Kolkata is a wonderful city, but with the pollution, traffic, and crowds, a day of exploring can be quite tiring. For a more relaxing setting, try visiting some of Kolkata's nature-filled havens. There's the Kolkata Zoo, where weekdays are less crowded and you can marvel at tigers, elephants, hippopotami, and other animals. Central Park in Salt Lake is filled with flowers and ponds, and Rabindra Sarovar Lake is the perfect place for a morning walk around its circumference. Finally, an evening boat ride on the Ganges from Princep Ghat, which costs about 500 rupees, provides an opportunity to gaze at this profoundly fascinating city from the water as the sun sets slowly behind it.
---
Trisha Mukherjee is a writer and audio journalist based in NYC. Her work focuses on human rights, women, immigration, the environment, travel, and adventure around the world. She is a producer at iHeartMedia and an AIR New Voices Fellow. Find more of her work at trishawrites.com.