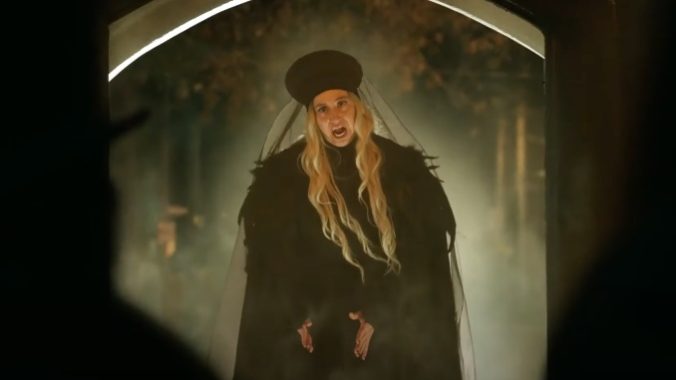 Today Kristen Schaal turns 45, so we figured this inimitable comedic actor deserves some overdue recognition, especially on the day of her birth. Whether you know her from her time on Flight of the Conchord to her more recent turn in What We Do in the Shadows, she's an unforgettable screen presence.
Schaal's deer-in-the-headlights stare and unique voice are part of what sets her apart as a performer. Given the latter, it's no surprise that plenty of voice acting stints feature in our list of her best parts.
Here are Schaal's 10 best roles, ranked in ascending order:

10. Hazel Wassername — 30 Rock
Honestly, it took me a while to warm up to Hazel Wassername, the unhinged NBC page bent on becoming famous. She was just a lot—and that's in the context of 30 Rock, the show that came up with the original MILF Manor (and now I'll have the MILF Island theme song stuck in my head for the rest of the day). However, she eventually slotted right in as Kenneth's strange girlfriend, obsessed with Liz All About Eve-style.
9. Kelly — Bill & Ted Face the Music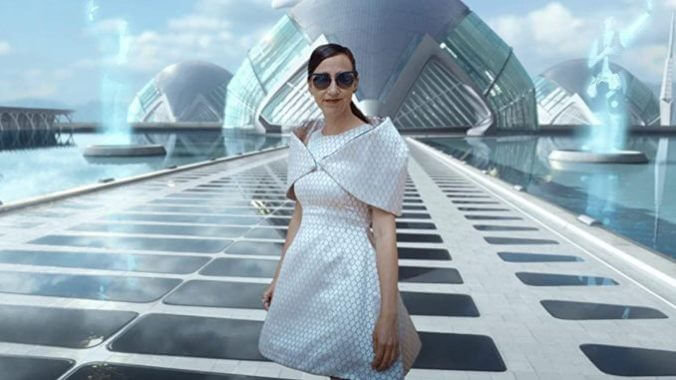 Schaal plays Rufus' daughter, Kelly, in the 2020 installment of the Bill & Ted series. She may mostly be in exposition mode here, setting up our heroes on their latest adventure, but her wacky energy still shines through. Schaal proves a natural fit for the totally radical best friends' follow-up.
8. Carol — The Last Man on Earth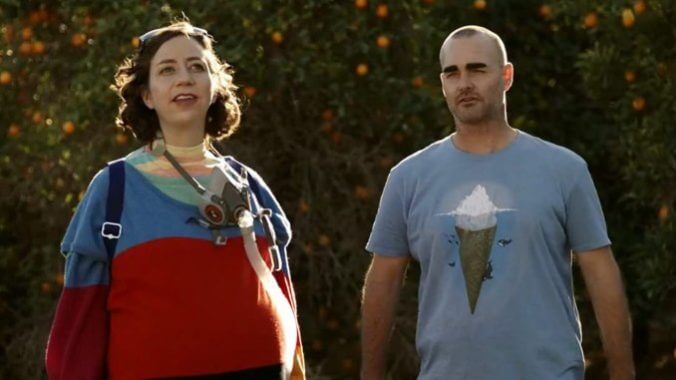 After the apocalypse, Carol gives Phil (Will Forte) a reason to live—literally, since her presence stops him from killing himself. Though at times a bit prudish and pushy, her headstrong love also forces Phil to both mature and open up emotionally. Carol's character gives Schaal the opportunity to show off her comedic chops as well as her more heartfelt side.
7. Trixie — Toy Story 3 & 4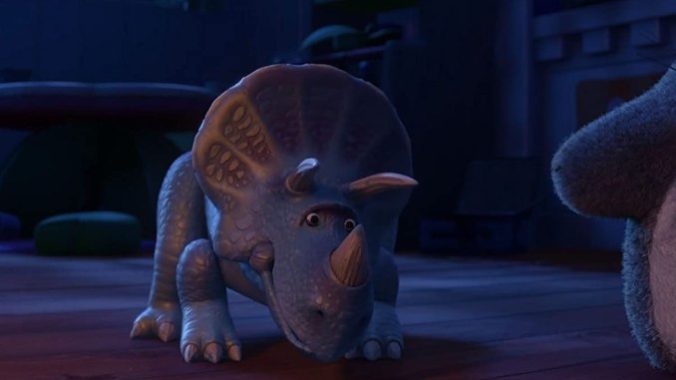 Trixie the dinosaur is one of Bonnie's toys first introduced in Toy Story 3, later on appearing in Toy Story 4 and the franchise's Christmas special. The scaly toy is something of an internet nerd with her own online boyfriend, Velocistar237. Bubbly and eager, Trixie is the sort of bit part Schaal throws herself into headfirst.
6. Amanda Simmons — The Hotwives of Orlando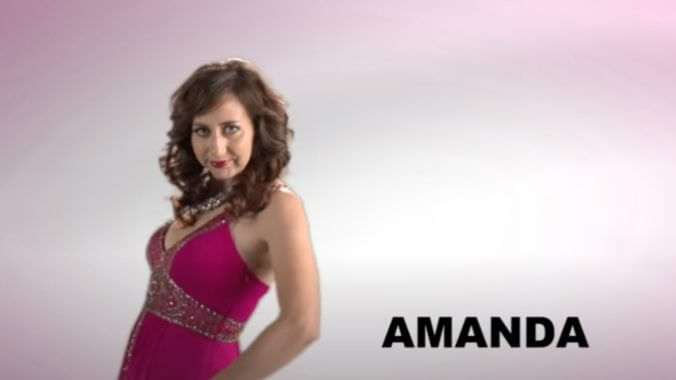 Created by Dannah Phirman and Danielle Schneider, Hotwives of Orlando is a parody of the Real Housewives franchise, much like Erica Oyama's Burning Love (a send-up of The Bachelor franchise). Schaal brings her frenetic energy to the always-drunk Amanda, a former child star and the sister of holier-than-thou Crystal (Angela Kinsey, channeling her Office uptightness in a new way). Special shoutout to the scene where Crystal tries to give Amanda Botox as a gift and she ends up having an allergic reaction instead.
5. The Guide — What We Do in the Shadows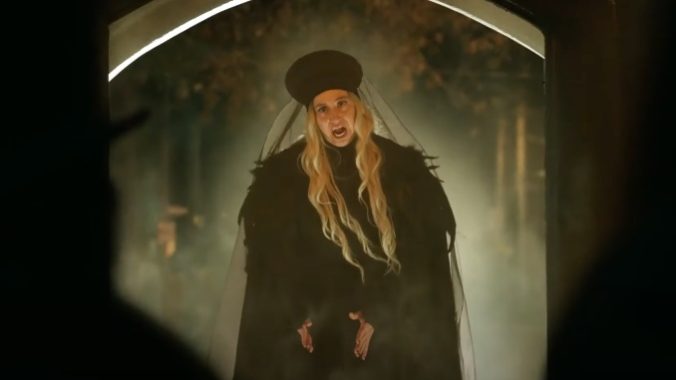 I simply love an over-the-top Transylvanian accent, and Schaal goes all-in as The Guide, the vampire sent to assist the Staten Island gang as they become the new Vampiric Council for the American Eastern Seaboard. The Guide isn't just any old bureaucrat, though; turns out she had her wayward days, including a dalliance with Van Helsing. WWDITS has one of the strongest core comedic casts on television right now, and it's a credit to Schaal that she can hold her own amongst so many eccentric bloodsuckers. Also, she rocks that blonde wig and whatever ostentatious headdress they throw on her. That's no easy feat.
4. Sarah Lynn — BoJack Horseman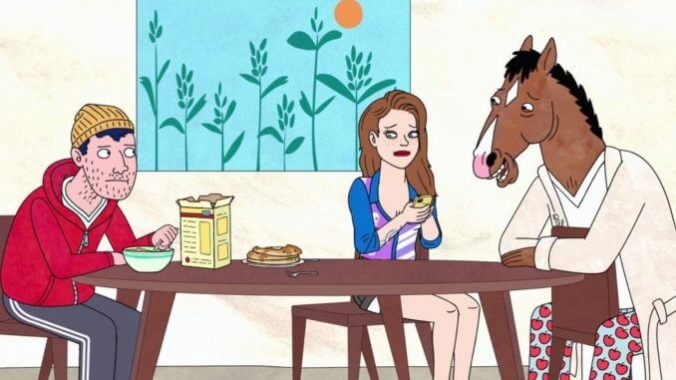 Sarah Lynn is a more serious and sadder version of Amanda from Hotwives; like Amanda, she's an addict and a former child star. BoJack is a series full of heart wrenching plotlines, and Sarah Lynn's story is one of the most devastating. Still, Schaal manages to mine moments of humor as the former Horsin' Around actor. She deserves every bit of her Emmy nomination for the role.
3. Mel — Flight of the Conchords
Before Bret McKenzie won an Academy Award or Jemaine Clement created the best horror comedy series we've seen in ages, the Flight of the Conchords only had one fan: Mel, played by Schaal, of course. She was the band's biggest (and only) supporter, married to the long-suffering Doug (David Costabile). Let's face it, Mel was a stalker, but Schaal portrayed her with such wide-eyed goofiness that you couldn't help but root for her. Schaal also got a chance to do some singing, including the sweet and memorable "(Like In My) Dreams," which, as Paste contributor Tatiana Tenreyro noted, would be right at home on a children's television program.
2. Mabel Pines — Gravity Falls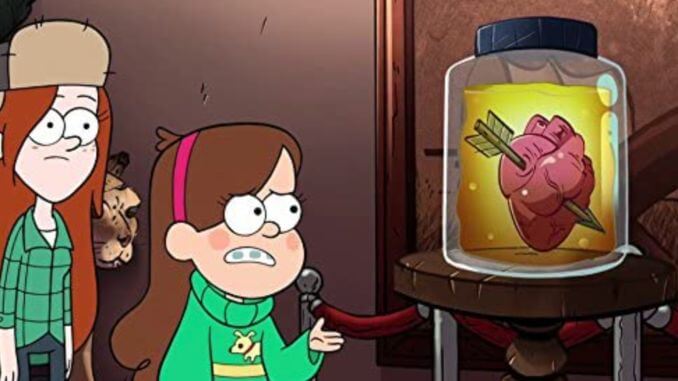 There's a reason Mabel Pine topped our list of the best Gravity Falls characters. Schaal's exuberant delivery makes Mabel more fun than her straight-laced twin brother, Dipper (Jason Ritter). Their yin and yang dynamic, with Mabel bringing the zany while Dipper keeps their forays into Gravity Falls mysteries on track, is central in endearing the show to its viewers.
1. Louise Belcher — Bob's Burgers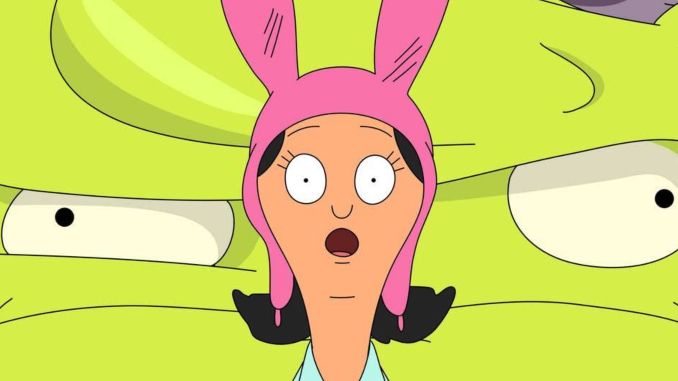 It had to be Louise. From her rivalry with Logan to her iconic pink bunny ears, Louise is the type of character who could have been a one-dimensional, precocious kid if not for Schaal's incredible performance. Her distinctively childlike voice works surprisingly well with Louise's sarcasm and tendency to look at the dark side. While recent seasons of Bob's Burgers have waned in quality, Louise's storylines have provided bright spots in the episodes, along with one of the most moving character arcs in the series. The youngest Belcher child has always been the wildest and wiliest of the bunch, and that also means that her emotional moments provide the biggest gut-punches of Bob's Burgers.
---
Clare Martin is a cemetery enthusiast and Paste's assistant comedy editor. Go harass her on Twitter @theclaremartin.